More Catering Equipment Information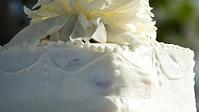 Quality catering equipment can make a real difference in the kitchen, quality of blend, speed and efficiency.
Our recommendation would be Magimix, their products are second to none when it comes to quality and the product lifespan.
Don not forget our Lancashire Cupcakes
Our Cupcakes are some of the best in Lancashire, we only provide top quality cakes at the highest standard.
Cupcakes are offered at various places including hotels, social events, parties, weddings and get togethers. Looking for wedding cakes?
High Quality Food
Low Prices
Free Menu
Order To your accord
Cakes
Cupcakes
Venue's
Cup & Cakes